Sydney Custom Made Orthotics
Get the Right Support for Your Feet
Sydney Spinal Care offers you custom made podiatry quality orthotics for a fraction of the price you would pay elsewhere. Find out more about our orthotic service below, or get in touch with us today to arrange a consultation and foot scan.
What is an Orthotic?
An orthotic (orthoses) is an insert that can be placed into your shoes to help provide support while assisting with any dysfunction in your feet or ankles.
The use of custom orthotics may help with the following conditions:
foot pain
arthritis
bunions
plantar fasciitis
flat feet
lower back pain
heel pain
sports injuries and performance
Unlike shoe inserts that can be bought over-the-counter at numerous drug stores, custom-mold-orthotics are personalized to match your unique foot structure. They provide the necessary comfort and support to your feet.
We source our custom made orthotics from a podiatry factory in sydney, which is the same place many podiatrists use.
A particular size or style of orthotics will be recommended to you. We base our recommendations on a scan of your feet and the type of foot issues you are experiencing.
How much do custom orthotics cost?
Where a podiatrist would charge upwards of $600 for consult and fitting, we only charge $250 – $300 for fitting and orthotics.
Your orthotics will be custom made according to a scan of your foot. Being custom made, the orthotics will offer you better support in the right places.
Orthotics Study
According to a study published in J Am Podiatr Med Assoc: "the cost-effectiveness analysis demonstrated that functional orthoses, although initially more expensive, result in a better quality of life."
Can I claim orthotics on my health fund?
A lot of health funds unfortunately do not rebate chiropractors for orthotics, however it is best to check with your provider on whether they provide coverage that can be claimed at a chiropractic clinic.
Get in Touch
Contact Dr. Matthew Alch (Chiropractor) from Sydney Spinal Care today.
Please call 02 9314 1022
---
References
Rome K, Gray J, Stewart F, Hannant SC, Callaghan D, Hubble J. Evaluating the clinical effectiveness and cost-effectiveness of foot orthoses in the treatment of plantar heel pain: a feasibility study. J Am Podiatr Med Assoc. 2004 May-Jun;94(3):229-38. doi: 10.7547/0940229. PMID: 15153583.
---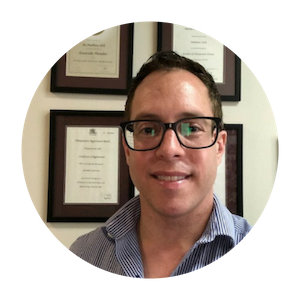 Matthew has been practicing with Sydney Spinal Care since late 2002. Matthew graduated from Macquarie University with a Bachelor of Chiropractic Science and a Masters of Chiropractic. His friendly nature and caring approach has been a welcomed addition to the Maroubra community as well as the Eastern Suburbs. His qualifications include a Bachelor of Chiropractic Science and a Master of Chiropractic, both from Macquarie University. He is a member of The Chiropractors Association of Australia and is registered with the Australian Health Practitioner Regulation Agency (AHPRA) (registration number: CHI0001306124). Sydney Spinal Care offer affordably priced chiropractic care to all.
https://sydney-spinal-care.com.au/wp-content/uploads/2020/10/custom-made-orthotic.jpg
800
1200
Dr. Matthew Alch
https://sydney-spinal-care.com.au/wp-content/uploads/2019/06/Sydney-Spinal-Care-logo-1.png
Dr. Matthew Alch
2020-10-17 10:39:59
2020-10-17 13:30:18
Sydney Custom Made Orthotics